Many people would have the Canadian dreams, thinking that starting a new life in Canada will be what is best for them. Canada is one of the top countries which accept immigrants to contribute developing its economy and getting more people to increase their population. In my previous post Road to Canada: Different Ways to Immigrate!, I explained the different ways to immigrate to Canada. By this time, you should have at least some idea of which program you may try to apply in order to pursue your Canadian dreams. To help you better prepare, here are some of the things you must have to start your application.
1. Spouse, Parent or Child who is Canadian or has Permanent Resident Status
In order to be sponsored under the Family Sponsorship Program, an applicant should have either a spouse, parent or a child who is Canadian or has a Permanent Resident status. The family member should be at least 18 years old and has sufficient earnings to sustain the family member that he or she will be sponsoring.
2. Proof of Studies: Educational Credential Assessment (ECA)
Each program has different requirements of education. For Express Entry, the higher the degree, the higher the points the applicant gets. For Atlantic Immigration Pilot Program, depending on the job offer, they will accept qualifications as low High School Graduate. There are different agencies that are listed as recognized institutions to assess education credentials. You may refer to the website www.canada.ca to ensure that the institution you choose is one of the recognized ones. Having your qualification assessed is an easy process. First, you need to choose the institution that will assess your qualification. Download their forms, fill out, scan and email to them. They will check the application forms and will reply back on email regarding the mode of payment. Once payment is done, you may send the original Transcript of Records and diploma that you get from the university or school you attended. It has to be on a sealed envelope and that the applicant should not have opened the document for whatsoever reason. They will assess the said qualification and will send to you your ECA once it is ready.
3. Language Tests such as IELTS, CELPIP and TEF
Canada's official languages are English and French. Therefore, it is a must that an applicant should be able to show ability to converse in either of these languages. The level of requirement is also depending on the program that the applicant is applying to. For English assessment, International English Language Testing System (IELTS) or Canadian English Language Proficiency Index Program (CELPIP) are the acceptable tests while Test d'Evaluation de Français (TEF) is the once in French.
4. Reference Letters or Proof of Work Experience
When applying to Canada, it is very important that the applicant can show proof that he or she has the necessary experience to perform the job in Canada. It has to be supported by reference letters which should be written in the official company letter head. Each program has different requirements of length of work experience they require from the applicant. For example, Atlantic Immigration Pilot Program only requires at least a year of experience.
5. Proof of Funds
As a new immigrant in Canada, it would be important to have enough funding in order to ensure survival for the first few months of living there. This is the reason why proof of funds is a requirement for applying to immigrate to Canada. The government needs to ensure that the applicant would be a contributor to the society and not an extra burden that would need assistance. The amount required depends on the program and the number of family members immigrating to Canada. Proof of funds can be in a form of bank deposits, stocks, bonds, debentures or treasury bills. In some programs, proof of fund will not be necessary if the applicant is already in Canada and has a valid work permit at the time of application.
6. Police Clearance
Canada government needs to be sure that the applicant will not be a threat to the safety and security of the country. Thus, it is a must to present a valid police clearance when applying. It is mandatory to provide police clearance certificates from all the countries that the applicant lives and has lived for a minimum of 6 months continuous residency for the last 10 years.
7. Offer of Employment
Most of the programs for immigrating to Canada requires an offer of employment from a Canadian employer. Job offer can be identified as job offer with LMIA (Labour Market Impact Assessment) or LMIA-exempt. LMIA is a document needed to apply by the employer before hiring a foreign worker. A job offer can also be an additional points for people applying under the Express Entry Program.
8. Provincial Endorsement or Nomination
Provincial endorsement is the document needed for you to apply your Permanent Residency under the Atlantic Immigration Pilot Program. It is only granted to applicants who have successfully received a job offer from any designated employer in the Atlantic Provinces such as Nova Scotia, New Brunswick, Newfoundland and Labrador and Price Edward Island and have submitted their respective settlement plan.
Provincial nomination is achieved when you qualify under Provincial Nomination Program. Usually, in order to qualify for this one should get an employment offer in any of the provinces in Canada. Once you get your nomination, you should be able to start applying for permanent residency.
9. Medical Examination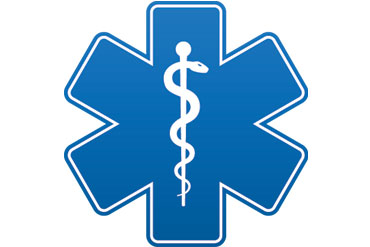 Medical examination is a requirement in order to screen the applicants and ensure that they will not be a threat to the health of other people in Canada. Another reason for this is to ensure that the applicant will not be a burden to Canada's health and social services system. Not all medical clinics and hospitals in the country where the applicant resides are accredited by the Canadian immigration. Thus, it is important to refer to the canada.ca website in order to ensure that you get your medical from the accredited panel physician.
The things listed above are just some of the basic requirements that could be found in the immigration checklist to Canada. Each program may have different requirements or the visa officer might still ask for some additional documents when they feel like. Having these things ready will speed up the process rather than waiting for the last minute. If one is really serious on pursuing their Canadian dreams, then they should start acting and working out to have these things. As what I say, better be ready than be sorry.